As the business continues to grow, many companies may consider modernizing their data centers, or at least consider some of the options provided by modernization, as well as other upgrade operations. Many companies are preparing for data center modernization, also known as digital transformation, especially in a constantly changing work environment. The modernization of data centers is constantly evolving to meet new customer needs and improve the competitiveness of enterprises.
It is vital that the enterprise team correctly understands all the benefits of data center modernization to determine whether it is worth the investment or may be a huge expense. Understand some basic concepts, companies can use them as a choice for business development.
What is the rising trend of data center modernization?
Every enterprise should consider data center modernization as a measure under consideration, because many enterprises are referring to it to meet the needs of agility challenges. Companies are adopting disruptive technologies to stay ahead in this highly competitive world by meeting the needs of the Internet of Things and data-driven businesses.
Research shows that if companies ignore the trend of IT modernization, it will definitely lead to some negative situations in terms of growth. And companies that upgrade data center operations to business plans will also accelerate the pace of digital transformation.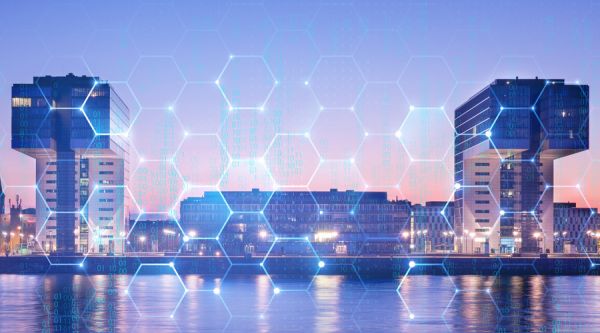 Things to consider before choosing a data center modernization
Since the definition of data center modernization will vary according to the roles of different people in the enterprise, the perspective of the company's chief information officer, IT director or technical professional may vary according to their work. If you are an IT leader, when talking about data center modernization, the focus should be to develop a plan to analyze the need for increased computer storage and network capacity to support the growth of the business's available space in the data center. This also includes cost-benefit analysis, some potential benefits or pitfalls, and opportunities to consider.
For corporate chief information officers, the modernization of data centers is to analyze the current infrastructure and organizational issues that benefit from it. The current state of the company indicates whether it is prepared for how to respond to important technologies and trends in the industry. People will see how data center modernization can really help companies stand out.
Create business data applications
When companies analyze various opportunities for data center modernization, many factors need to be considered, but companies will immediately regard data application as the most important factor. Big data is an important driving force for business growth because it brings technological innovation. Therefore, business teams will view modernization as a way to achieve the expected requirements for maintaining agility and speed.
Increase mobility
With the help of data center modernization, enterprises can bring more collaboration opportunities to their teams no matter where they are. Many companies that have embraced modernization said that because employees can work remotely and collaboratively access complete documents and perform other office tasks, work efficiency is improved.
Safe and reliable
Many companies are carrying out modernization and transformation to provide additional security for the risk of interruption and downtime caused by aging infrastructure. Cloud computing solutions are included in the modernization of data centers and can be used as backups for data lost due to equipment damage. In addition, modern data centers can improve the reliability and connectivity of business development.
Finally, for modernization projects, it is critical to ensure that the corporate team is prepared for the impact of research, while coping with any potential risks and budget constraints, while saving costs and providing the required growth potential.